This lovely couple, Rob from the UK and the beautiful Elena from Russia, had a very clear idea about what they wanted: a rural and classy wedding in Horta de Sant Joan, a very charming little village inland Catalonia. Rob's family has a vineyard there and was initially where they wanted to hold the wedding. It was a great idea but also a big challenge due to all the work needed to get the vineyard ready. So, after few considerations, they ended up hiring a beautiful hotel in the area.
With spectacular views from the local convent of Horta de Sant Joan, Rob and Elena's wedding was one full of emotion and class. An Anglican ceremony performed by Reverend John bounded this gorgeous couple together by way of pure tradition.
After a convoy of tins cans, in Rob's stunning car, our couple arrived at a marquee reception decorated in the softest, calm and yet beautiful details such as those of the hanging tea lights.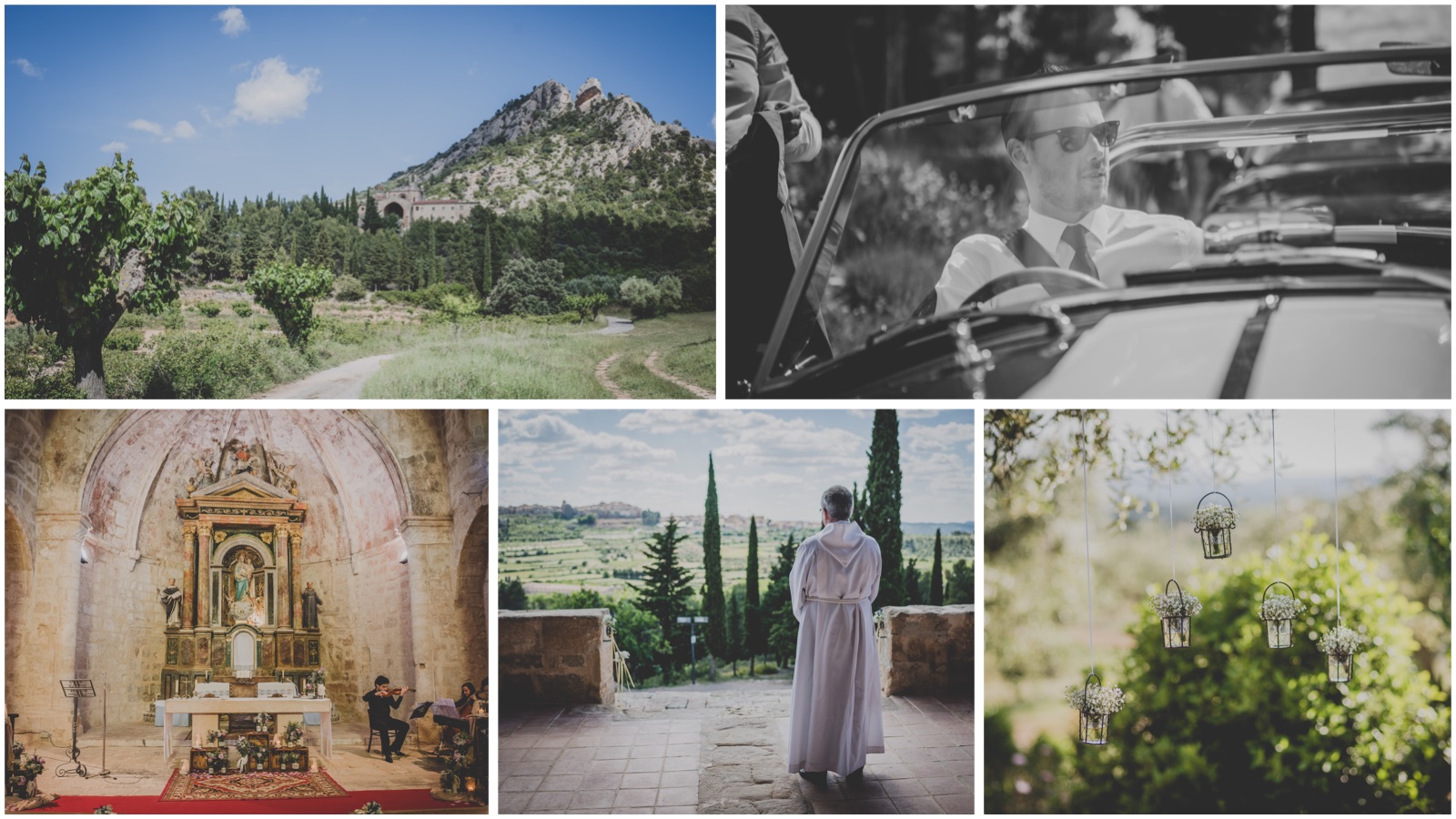 Thank you so much Elena and Rob for your trust.
Love x
Photography by Fotostudi
"Our wedding was never going to be easy to organise, particularly as we wanted to host it in a rural setting a thousand miles from home. Finding Angela really put us at ease, as we could meet her in London to discuss things and yet she could organise everything on the ground in Catalonia.
It was quite a challenge to find suppliers in Terra Alta, as the area really isn't used to this sort of event, but Angela managed to and the result was far beyond even our wildest dreams. She ensured everything ran smoothly - despite our overrunning speeches etc - and made sure that all of the little details were perfect as well.
We are so grateful to Angela and all the team for really helping to make it the most amazing day of our lives.
Thanks so much, Elena & Rob"