The beautiful traditional Bangladeshi pre-wedding party of Tania & Rab's took place in a wonderful Masia located in La Costa Brava, one of our favourite spots in Catalonia. The main theme in this kind of party is "joy" displayed through "saris" and the colours: yellow, pink, red and orange. The main flower used is the marygold, found also in yellow or orange that can be used for many purposes such as for making garlands.
Tradition says that the groom must "pay" enough money to the bride's family in order to get married to his fiancée, who would be waiting for him at the altar. Once the bride's family and the groom agree on the "fair price", the groom will be able to marry her and join her at the altar which means that the ceremony may now begin.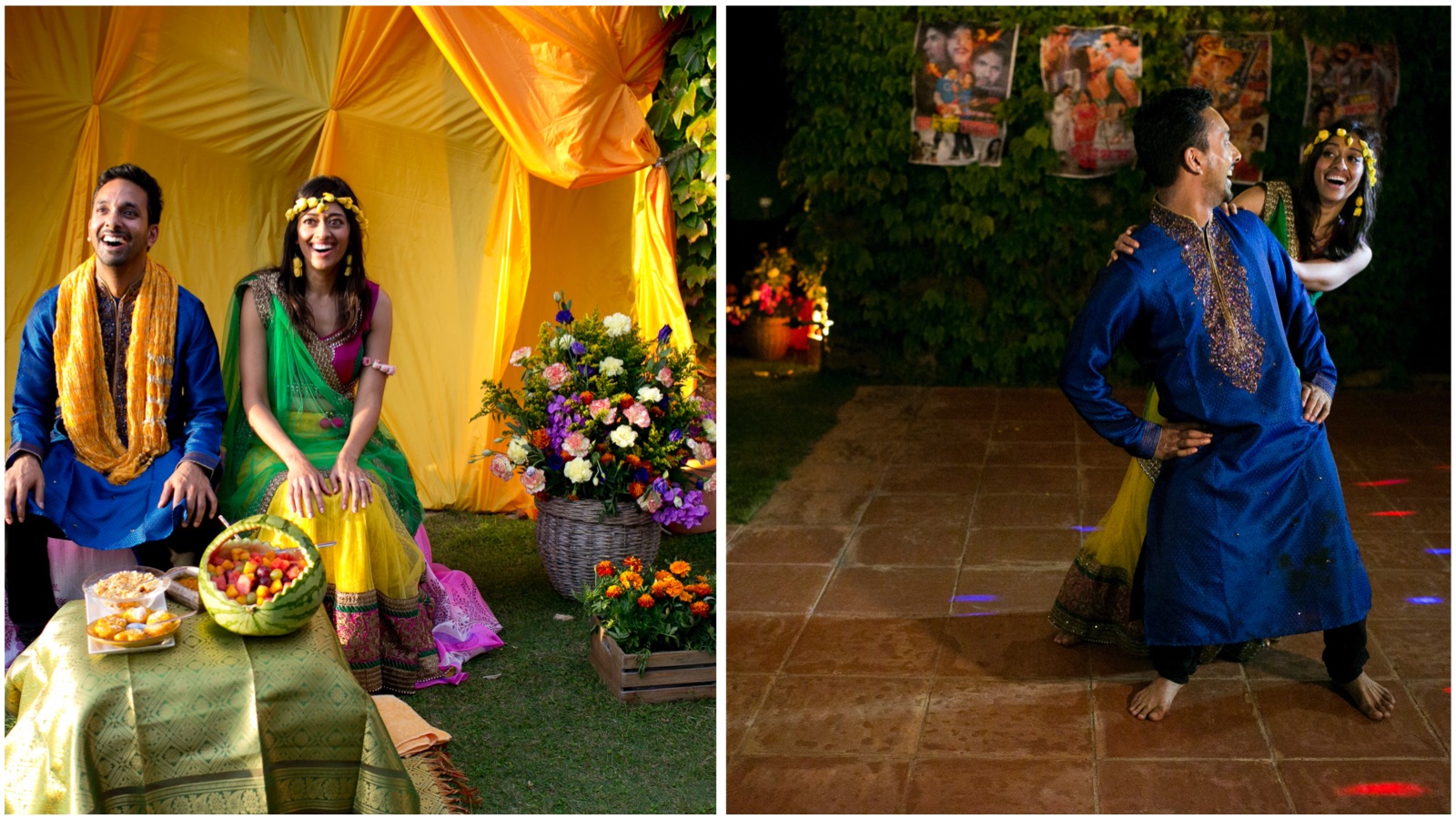 The couple's friends and families applied a turmeric paste (yellow paste) to their faces to make them look even more radiant and they also feed them as a part of the ritual. After the ceremony, the guests enjoyed a banquet, including typical Bangladeshi meals such as samosas, tikka chicken skewers and lamb and vegetable biryani, among others. Right after the food, the party started including music, dances and some performances which included Tania and Rabs' who no-one expected.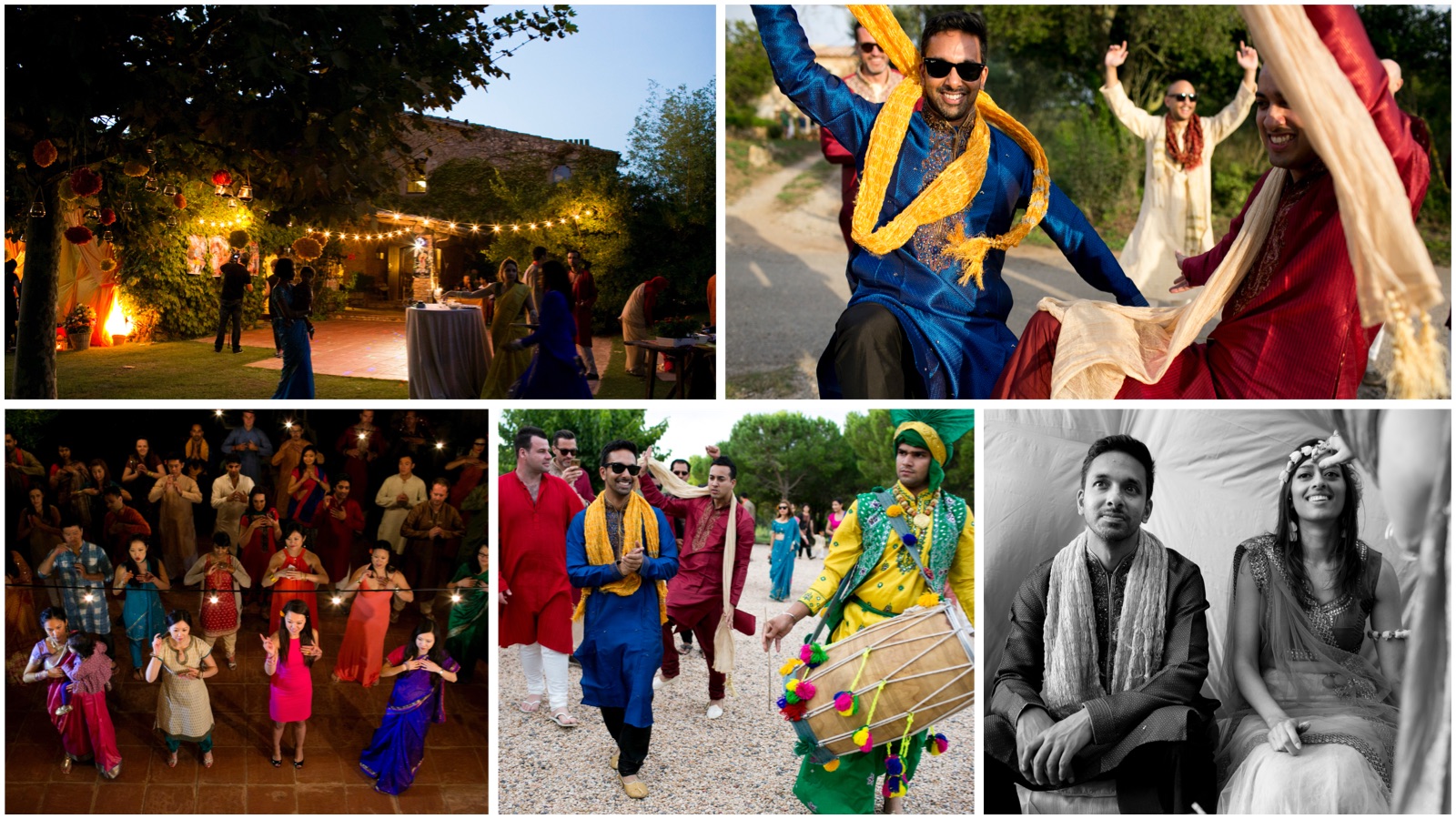 Thank you Tania & Rabs for your trust.
Love x
Photography by Francis Rosso - Videography by Love me do Films - Flowers by Mar-Flor floristes
"We clicked with Angela the first day we met her. She was so warm, friendly and really easy to get along with. It was a no-brainer to have her as our wedding planner. We both love Spain, and coming from Australia we had to have our wedding somewhere sunny! Angela helped us find the perfect place in Begur, Catalonia.
Throughout all the planning stages Angela was helpful, thorough and always looking out for our best interests. She also had the challenge of helping to organise a pre-wedding Bangladeshi cultural event which was obviously not something she had done previously. However, she got her head around everything from saris to turmeric in no time and created a really special event for our guests. It was amazing!
On the wedding day, Angela's organisation skills really went to the next level. Everything ran like clockwork and any issues all the way were resolved seamlessly. Without Angela's expertise and genuine nature, there is no way our wedding would have been so memorable and beautiful.
Our catch ups were always enjoyable and of course, she kept things on track when we would deviate and start talking about random topics. We miss not meeting up so regularly now!
Definitely, recommend Angela for planning a special wedding in Spain or anywhere (even Bangladesh or Australia!)."