Everything started during The Designer Wedding Show in London. We were exhibiting there when suddenly a beautiful lady called Steph, with stunning eyes and a perfect smile, popped into our stand. She was looking for the perfect venue to marry in and she didn't hesitate a minute when we discussed the possibility of Camp Nou (FCB stadium) as a venue. Gary, her husband-to-be and a big fan of soccer, was obviously really easy to convince. That's how they decided on their wedding venue: FC Barcelona Stadium was the one!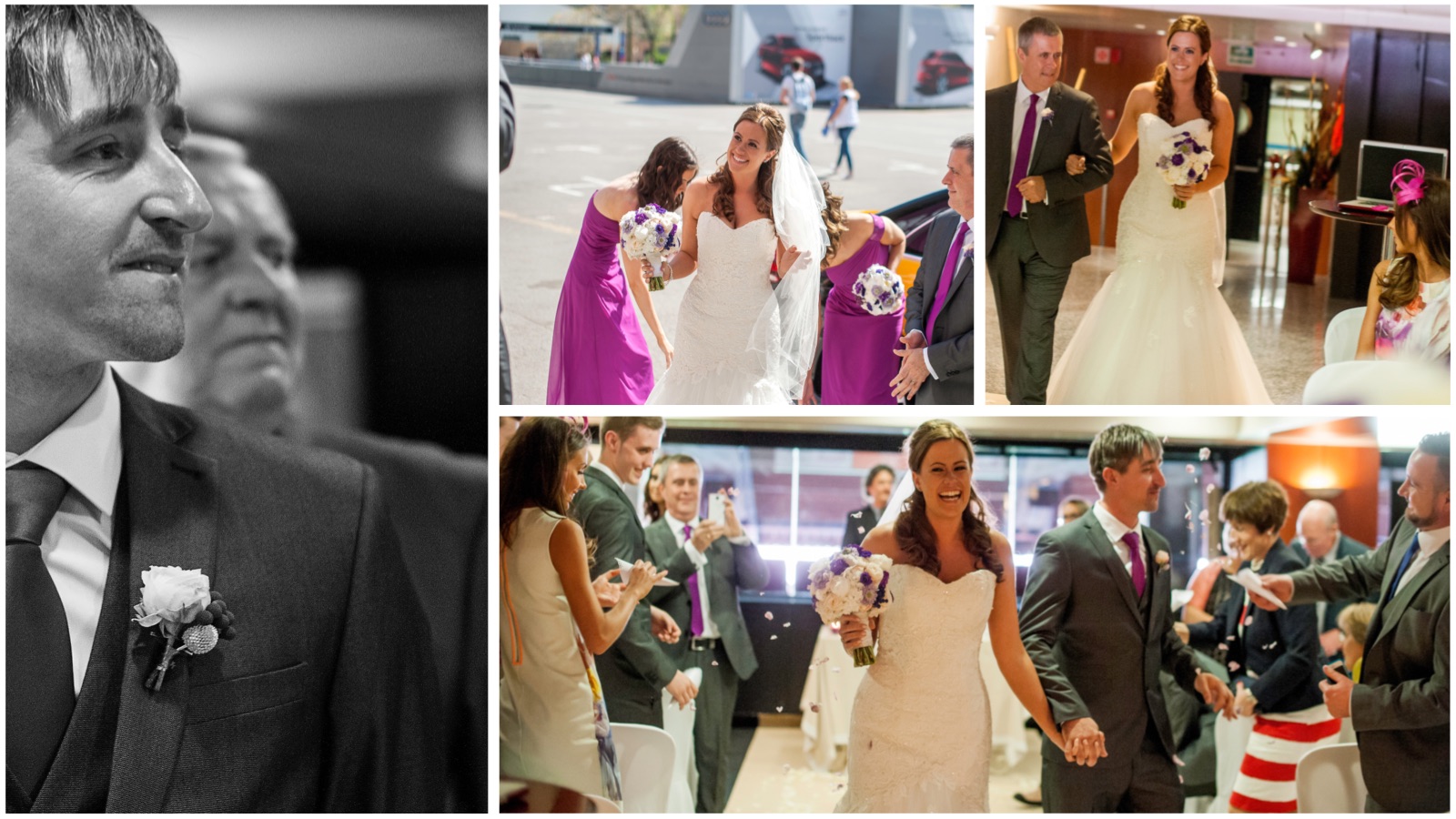 The ceremony took place in a cosy room, with partial views of the Stadium, where later the banquet was held too, obviously with a completely new set up that amazed all guests. An exclusive and guided tour through the FCB facilities later followed the ceremony, the guests enjoyed in person the best history and stories of FCB. All guests were treated to a close-up view of the trophies, were lead through the press room and cloakroom, and then finally they passed through the player tunnel that leads to the Coach area where a welcome drink awaited them.
For one day all guests could experience what players may feel in the coach area. This moment was then perfect for Steph to hand out a very special gift to her new husband: an official FCB ball signed by two of his favourite players, Messi and Fàbregas.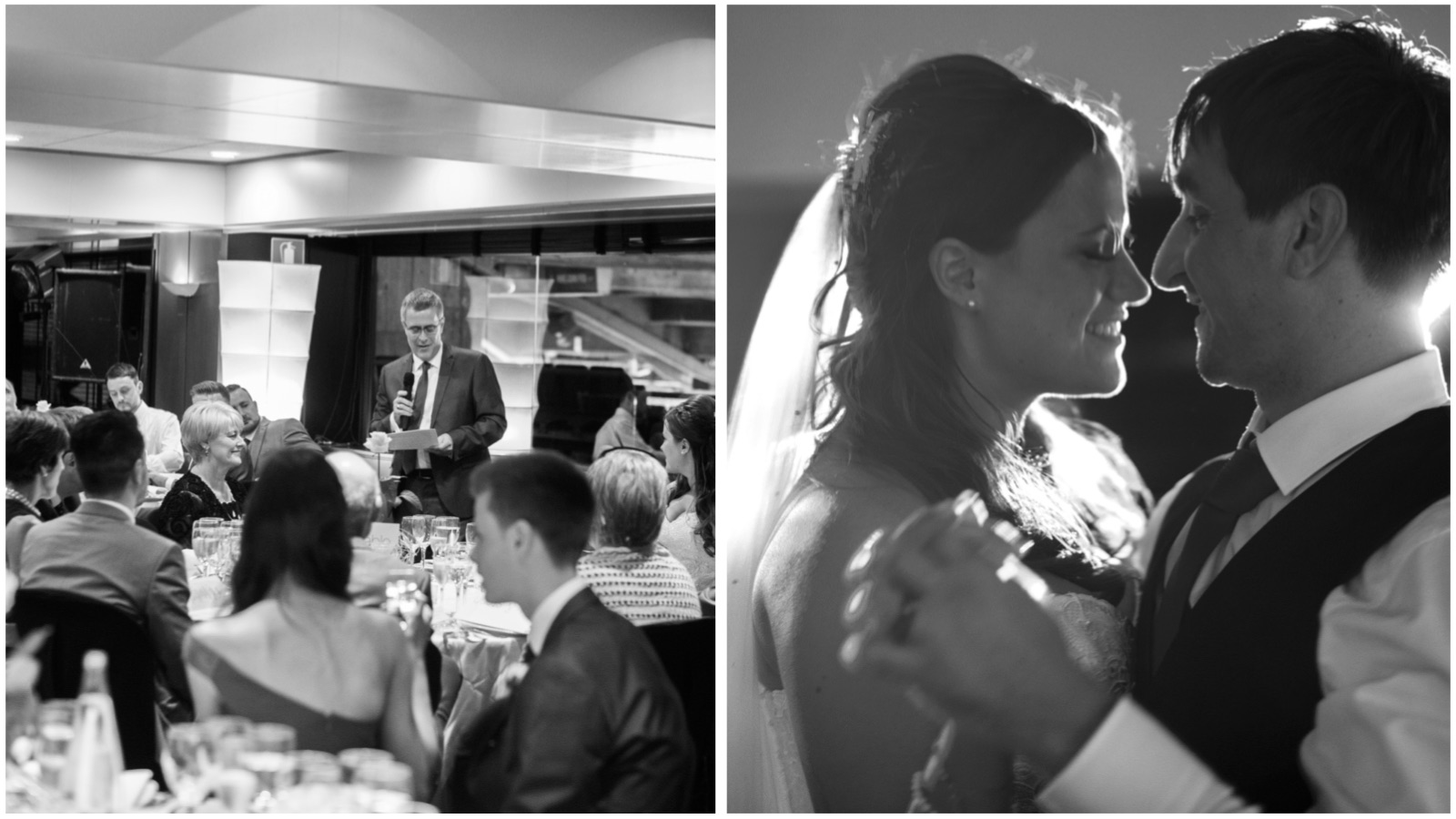 The couple was featured in a really exclusive photo shoot in the field, next to the north goal. We are proud to mention that very few people have had the privilege to step on to the field during the soccer season.
Thank you, Steph & Gary for your trust.
Love x
Photography by Tot Fotògrafs | Flowers by Bornay
"Planning a wedding in a different country was a pretty daunting thing, neither of us speak Spanish so knew we would struggle and this made planning the wedding feel even more intimidating! Then we met Angela of Catalonia Weddings Boutique at a wedding show in London and all of a sudden our lives got easier! Planning a wedding is so easy, however that is all down to Angela!
Nothing was too much for Angela, we were treated like royalty by Catalonia Weddings Boutique for the duration of the planning period (and even now, after the wedding)! Angela was very thorough with every last detail of our wedding, she would research everything so much that she could answer any questions we had about things quickly and efficiently. All suppliers Catalonia Weddings Boutique use are specially selected for you and your fiancé and you know you can put your trust into them to find you the best you can get for the budget you have.
Angela is such a professional woman yet you end up feeling like you have known her for a lifetime and you end up feeling like you are planning the best day of your life with a friend. She takes time to get to know you as a couple and remembers little things about you which helps her present you with the best ideas for your big day and suppliers to suit you. Angela is always just a phone call/email/text/Skype call away, she is always there for you! She is the most organised person I know and would always send me reminders for things I had forgotten! Catalonia Weddings Boutique seem to have an "anything is possible" attitude, I asked for something I did not think would be possible and they made it happen! Angela is very trustworthy and honest, she can keep a secret - we arranged a surprise for my now husband and she was very discreet with helping with this!
On the big day, Angela was incredible! Working to a pretty low and tight budget, I can't believe we got what we did for our money! When my fiancé (now husband) stole my car to the venue (which he told me after the ceremony - he was meant to just hop in a taxi!), Angela was straight on to it and a car arrived within minutes! Angela was so calm and in control, everything ran like clockwork and we had the most wonderful day, it was better than we could have ever imagined!
We cannot thank Angela/Catalonia Weddings Boutique enough for planning us the most wonderful day which we will remember for the rest of our lives!"