This wedding was very special to us. Aida is a beautiful, delicate and stylish Catalan lady that we met when she and Luca, a true Italian gentleman, were still living in London. After a period of being engaged, they moved to Houston where they were meant to plan their wedding.
Aida knew since the beginning where to get married, in Barcelona, her childhood town. Barcelona together with autumn was actually their wedding theme.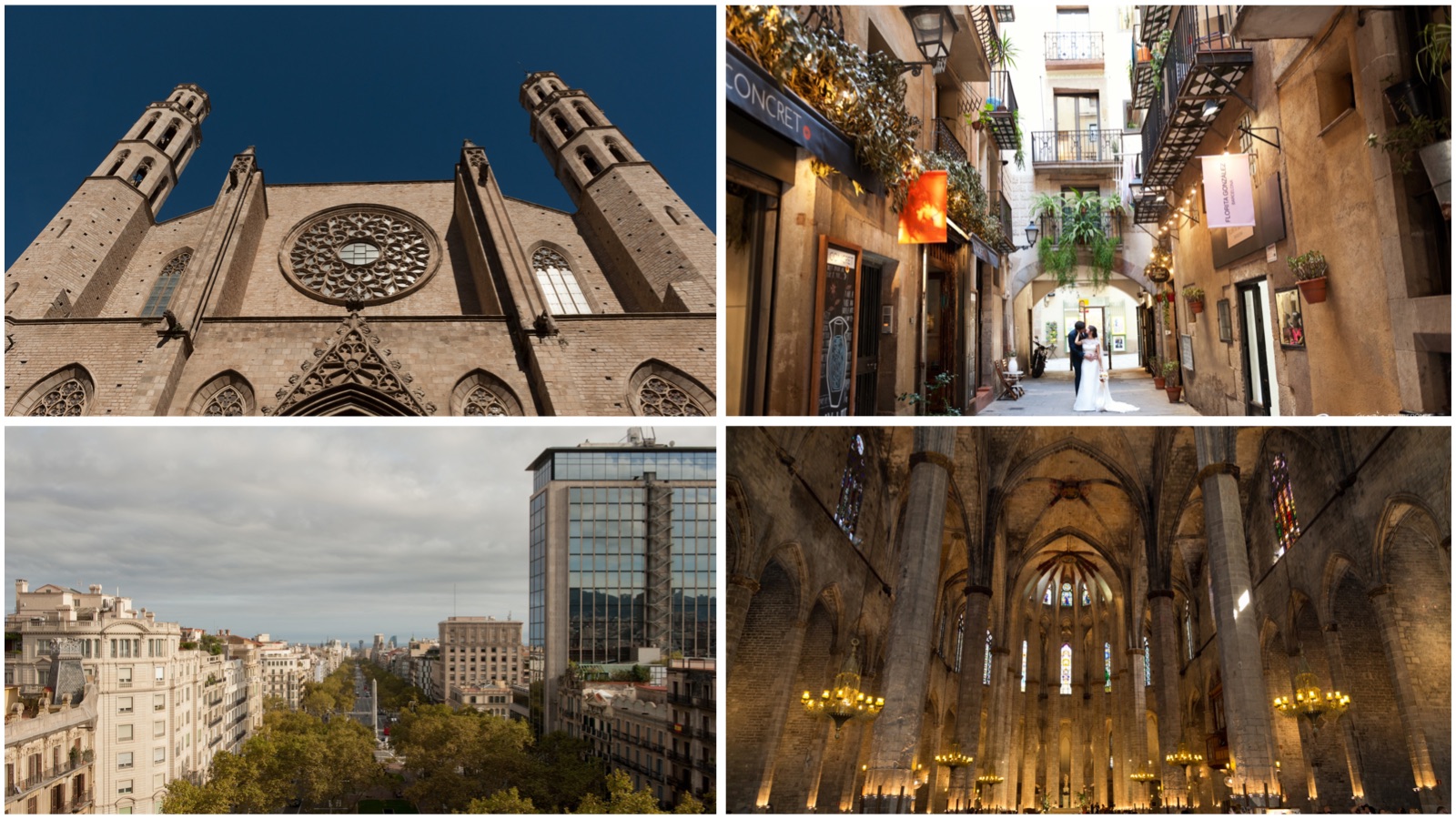 Catalan Modernism was used throughout the whole wedding, from the invitations to the name tables and of course the table centrepieces. For this, we used a typical tale from the Barcelona's pavement painted in golden/copper colour. It was just beautiful. The autumn theme came into play mainly through the colour palette: oranges, browns and peaches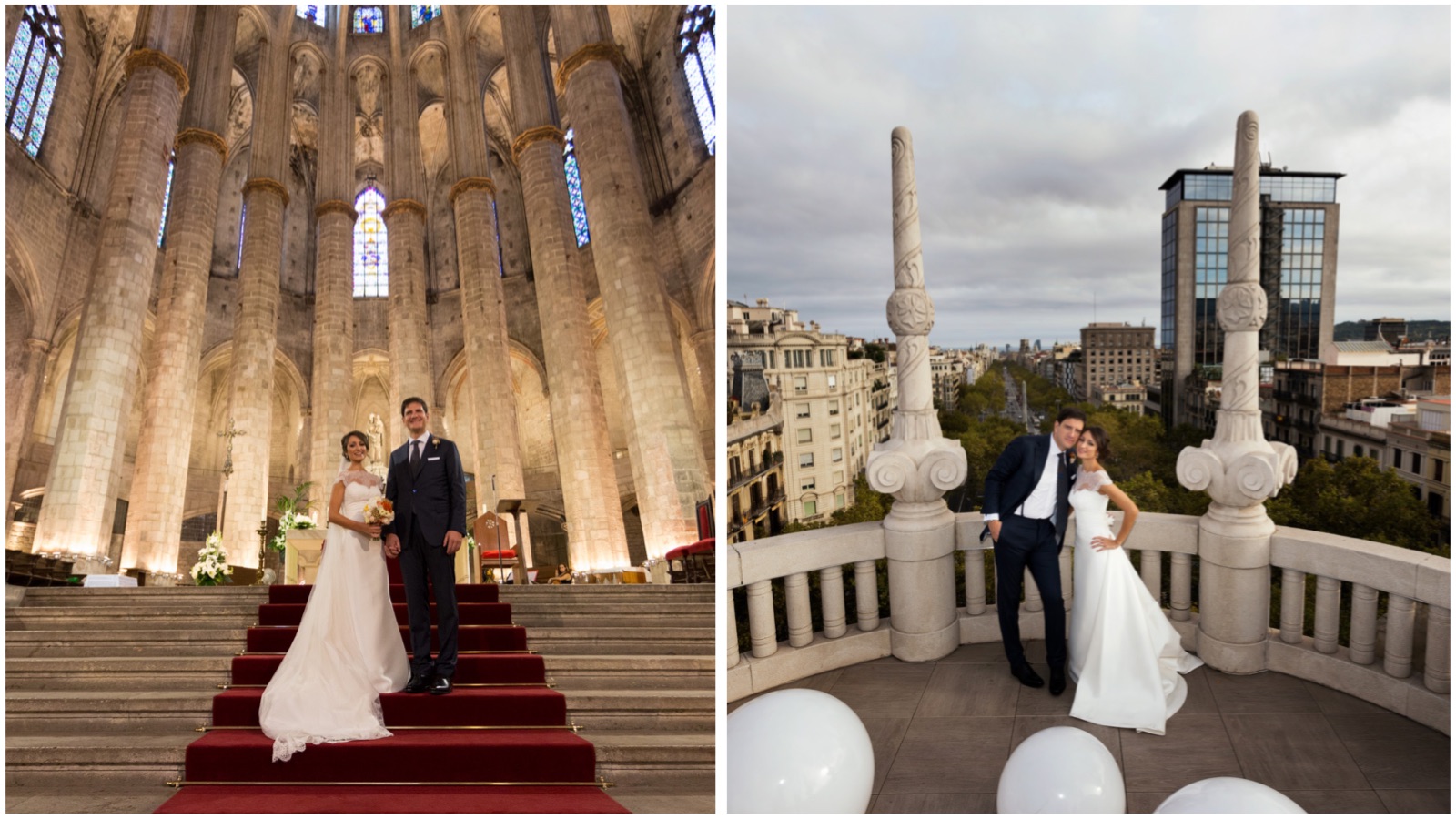 The Catholic ceremony took place in one of the most important cathedrals in Barcelona, Santa Maria del Mar. A stunning church stepped in history. After an emotional ceremony, all guests were led to an emblematic hotel in Barcelona; Casa Fuster Hotel, an icon of the Catalan Modernism.
The canapés took place on the terrace with overwhelming views over the main street of Barcelona, Passeig de Gràcia. After enjoying the wonderful canapés and the live music, the banquet took place in the most wonderful room. Everything was very thoughtful even the colour of the ceiling of the banquet room which matched perfectly to Aida and Lucas theme.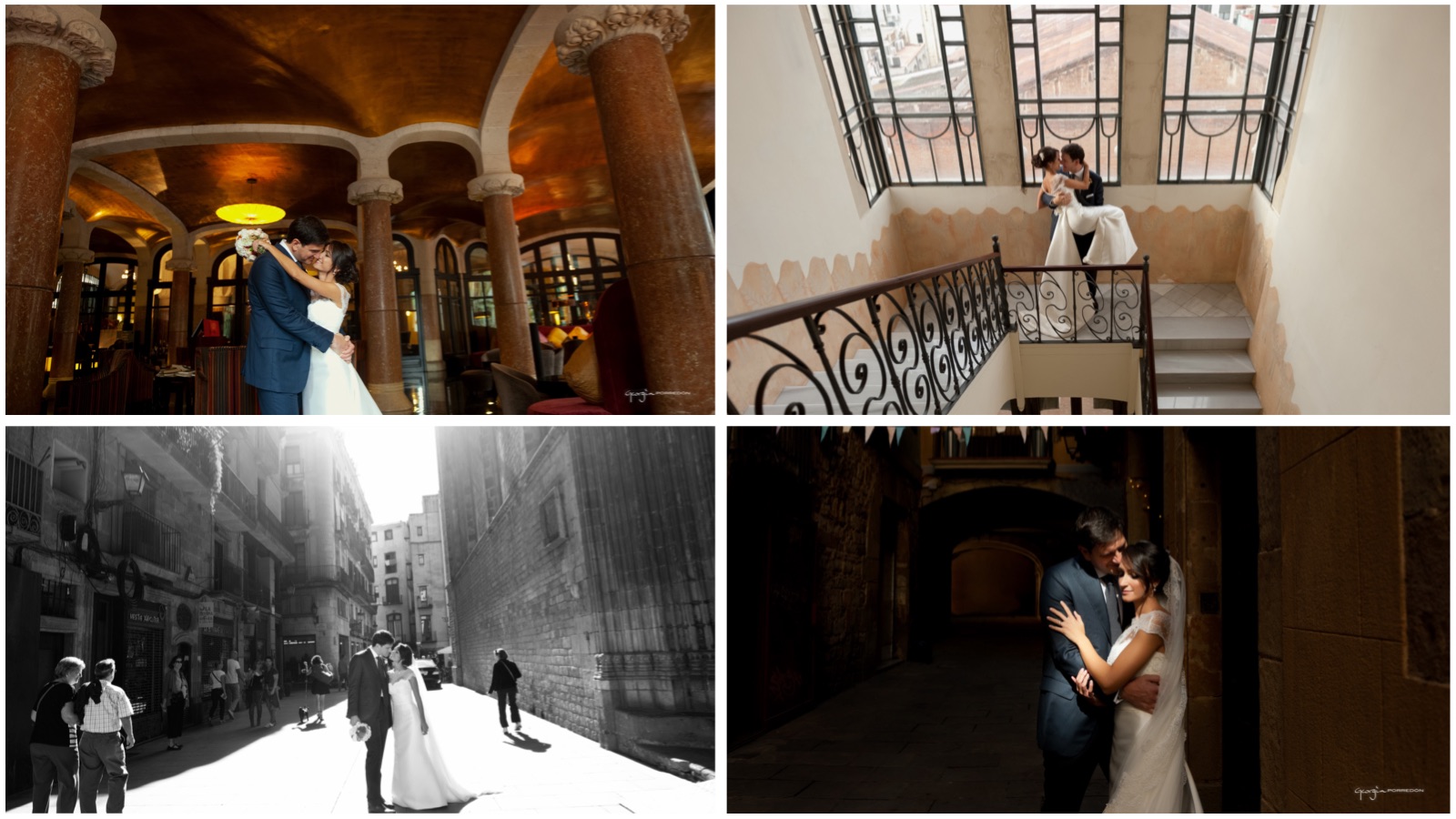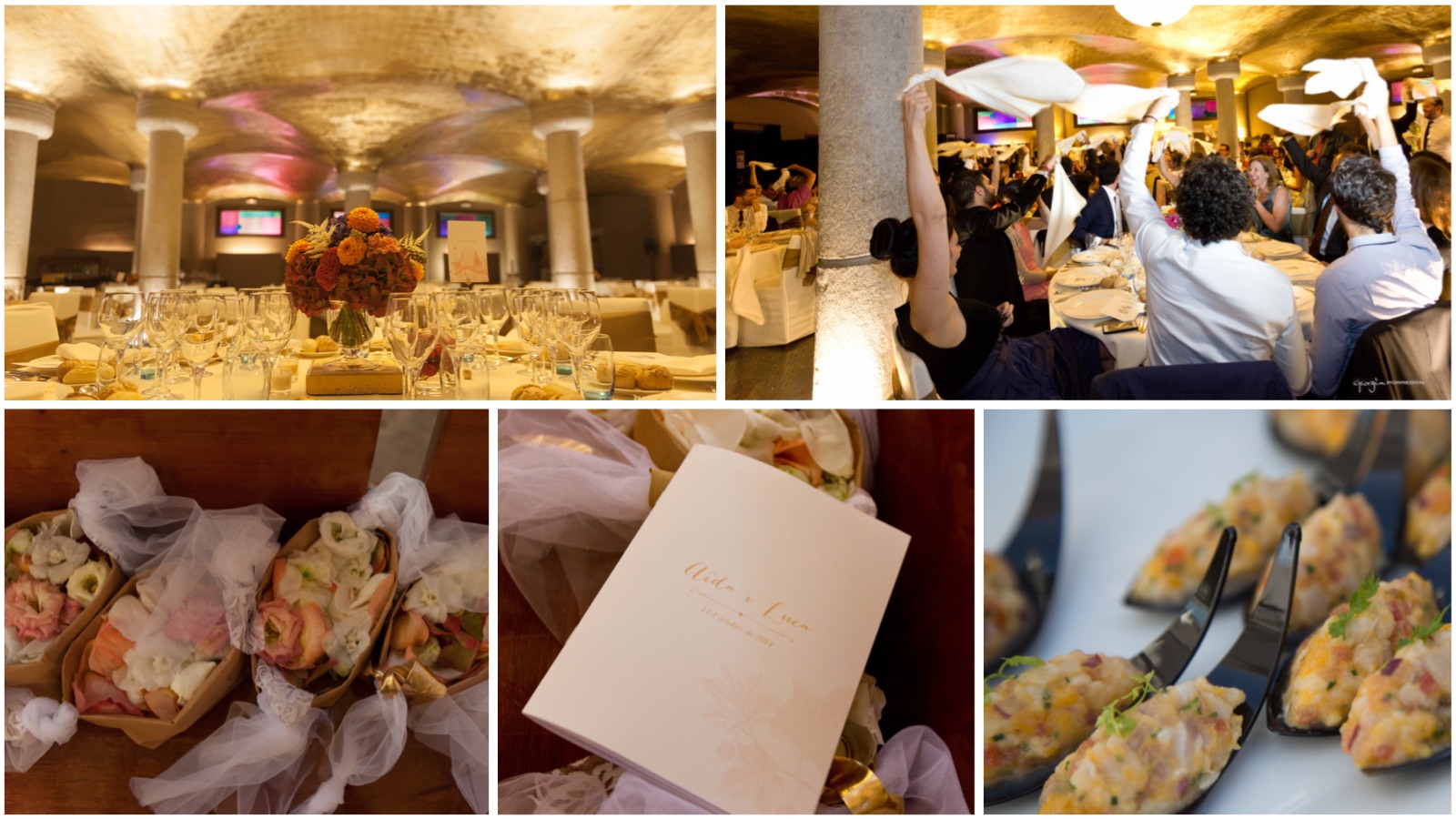 Thank you, Aida & Luca, for your trust
Love x
Photography by Georia Porredón | Stationery by Oh My Goodies | Flowers by Bornay
"Whilst my wife Aida was always convinced that a Wedding Planner is a must once a couple tries to organize a wedding from a different country, I (Luca) was always convinced we could make it by ourselves. Well, I was totally wrong and fortunately, she finally convinced me to have a chat with her friend Angela.
We live in the US and we were going to get married in the lovely Barcelona, my wife's hometown. It was indeed, too difficult to ensure the organization of the wedding was going to be as we want it being that far. Trust us, when you spend a year trying to organize your wedding, you really want to do it right!!!
We soon got in touch with Angela and from the moment you start talking to her, you think: Yes, she is the one I want to take care of the most important day of my life.
Despite we only went once to Barcelona before the wedding, Angela ensured everything was going amazingly smooth and perfect. She has an incredible knowledge of all possible suppliers required and she can always negotiate the best deal for you.
Let Angela work and you won't regret. She is so accurate and a super fan of details. You can see she really loves her job. We have never seen such an accurate schedule for a wedding!!! To be honest, we were not worried at all, because everything was in her hands and that's a synonym of success. She and her assistant Silvia assisted us in each and every single moment. The level of service that Angela and her team provide will go far beyond your expectations and you will only have to do one thing on your day: ENJOY IT!
At the end of the wedding, when all your guests will tell you how much they enjoyed and how perfect everything was, then you will not have enough words to thank Angela and you will feel even happier… Angela, moltes gracies!!! Mai et podrem agrair prou tot el que has fet per nosaltres!"